At Jordan Maxwell Videos, we author region #1 dvd's for greater compatibility.
Generally, NTSC DVD player can only play NTSC DVD discs. But there are also DVD players that support multiple television systems, including PAL, NTSC and SECAM.
Choose the right PAL DVD or NTSC DVD, if available from our product menu before place your order.
When you want to play foreign DVD's on your own DVD player, you generally need to overcome 2 technical obstacles:
1) DVD Region
These are basically barriers put in place by film distributors that allow them to control the release, release dates and contents of DVDs in various parts of the world. For instance region 1 is roughly the USA and Canada, while region 2 is most of Europe. Regions have nothing to do with the actual format and encoding of the DVD contents.
We at Jordan Maxwell produce our DVD's with a region zero (0) setting and are meant to play on all regions of the world.
You may have the option on your DVD player to make your multi-system DVD player region-free
1) Depending on your brand and model of DVD player, and assuming it's already a m sequence brings you to a secret menu where you can change the region the player should allow. Mostly there will be an option to allow all regions. There are quite a number of cheaper brands where this method of region unlocking works .Multi-system player (plays both NTSC and PAL), you may be able to turn it into a region-free player. The easiest case is where you can simply enter a sequence of certain keys on the remote control that comes with your DVD player. Usually the key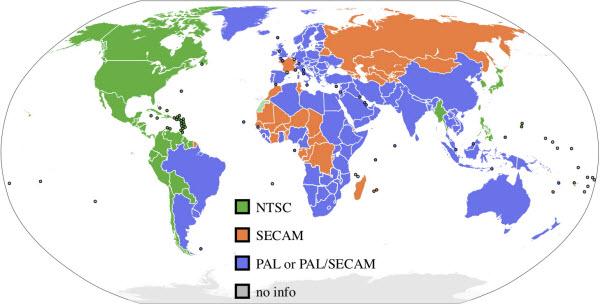 Jordan Maxwell DVD Authoring Map
2) Video Formatting
The movies that are stored on a DVD are encoded in a certain format. Most countries in the world use the PAL video system, whereas most of North and South America use NTSC. In its simplest form, NTSC DVD uses 29.97 frames per second and has a resolution of 720 x 480 pixels, while PAL DVD uses 25 frames per second and has a resolution of 720 x 576 pixels. These video standards have nothing to do with region codes.
As a general rule, when you buy a DVD player at your local electronics store, you can assume that it has been constructed to play DVDs with the video standard that is used in your country (for instance NTSC) and that it would accept only those DVDs that are either marked with the region code for your country (for instance 1), or those DVDs that are marked with region code 0 ("worldwide") or ALL.
As it turns out, it seems that most DVD players sold in Europe are capable of playing both PAL and NTSC formats (multi-system), but only region 2 DVDs. So in those cases, all you need to do is to make your DVD player multi-region or region-free so that it can also play, say DVDs sold in the US (NTSC, region 1). However, in North America it seems somewhat the opposite where all players support NTSC, but only a few brands also support PAL. So in those cases, even if you were to make your DVD player multi-region or region-free, it still wouldn't be able to play a DVD sold in Europe (region 2) because it's in PAL format.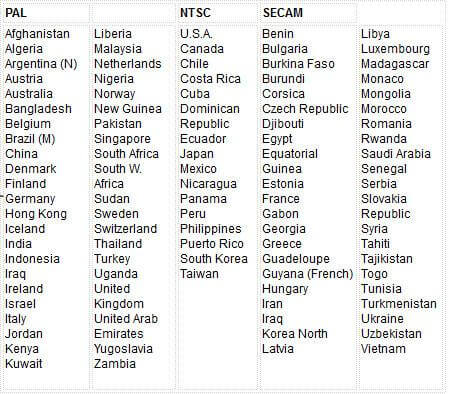 Disclaimer: Responsibility for the use of any and all information contained in this article is strictly and solely that of the user. If you break anything, such as your DVD Player, because of the actions taken based on the information from this article, you are responsible for it. Thank you. Jordan Maxwell – Jordan Maxwell Videos.
---
Jordan Maxwell is a preeminent researcher and independent scholar in the field of occult, symbols, government, secret societies and religious philosophy.
His interest in these and a wide range of subjects began as far back as 1959. He served for three and a half years as the Editor of Truth Seeker Magazine, America's oldest Free thought journal, established in 1873. His work exploring the hidden foundations of western religions and secret societies have created enthusiastic responses from audiences around the world.
Jordan has conducted dozens of intensive seminars and hosted his own radio talk shows. He guest starred on more than 600 radio shows, has written, produced and appeared in numerous television shows and documentaries. One of his most memorable works, was three 2-hour specials for the CBS Television and the internationally acclaimed 5-part Ancient Mystery Series, devoted to ancient religions and their influence on world affairs today.


Click Here to buy our research DVD's, from the amazing and profound personal collection. Mr. Maxwell is one of the preeminent research specialists in the world, and it is his intention to enlighten and enrich your life with his work. Research videos are available exclusively from this site by donation only. Jordan Maxwell Biography.

Our Social Media Accounts of Jordan Maxwell
YouTube: youtube.com/c/JordanMaxwellVideos
Facebook: facebook.com/jordanmaxwellvideos/
Twitter: twitter.com/jmaxwellvideos
---
This is the official website for Jordan Maxwell Videos & Research Materials.
The educational research materials on this website are available by way of gifted donations.

All products on this website are for entertainment purposes only, and the opinions of Jordan Maxwell aka Russell Pine. This websites and its associates assume no liability for the content, authenticity, accuracy, veracity, factual nature of the claims, statements, opinions, or views of Jordan Maxwell aka Russell Pine.